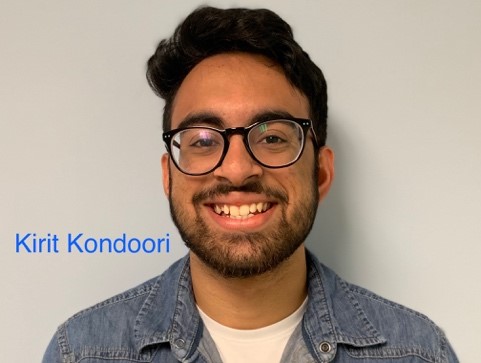 PISCATAWAY, NJ (September 2019) – Kirit Kondoori discovered a love for computers and programming in high school. He jumped at the chance to earn his Bachelor's degree in Information Technology at George Mason University, where he was headed into his Junior year when he realized something was missing – experience.
As Kirit began to navigate his way through the summer intern recruiting process, his mother who worked with us at OM Group asked if we had an intern program. It turned out that OM Group leadership was planning just such a program, but had not yet launched it.
"When we met Kirit, we loved his enthusiasm for IT and felt he would be open to trying all of the areas of IT that OM Group was exploring," Sangita Subramanian, OM Group VP/COO, said. "We decided to go ahead and start the program with Kirit as our first test case. We had hoped to find someone who would fit into our entrepreneurial culture and who could grow as we rapidly expanded. We were not disappointed."
OM Group assigned Kirit various projects from answering calls on the help desk to working on database programming.
"The opportunity at OM Group helped me brush up on my programming skills; and learn the concepts of programming through hands-on work which allowed me to utilize the skills in my classes, resulting in a boost in my GPA," Kirit said. "I also was able to use the knowledge acquired in my classes, like HTML and JavaScript coding, and apply them to a real-time work environment. Not only has this internship been a preview of a career, this opportunity also increased my interest in IT, and confirmed my choice of major was the right one."
With the success of Kirit's internship, OM Group is now ready to launch our official intern program. Our program will provide a balance between helping students gain a broad, realistic vision of opportunities in the IT field and providing us with the benefits of identifying new talent and capturing their enthusiasm.
"With so much competition for talent, we want to get the attention of students who want to work and grow with a rapidly growing company like OM Group," Sangita said. "Because our growth is so fast and takes many interesting and unexpected turns, we need students who not only have the IT skills, but who also are entrepreneurial and, therefore, comfortable with change, and are creative problem solvers. Kirit is just one example of the great talent we know is out there. We are very excited to find more just like him."
Anyone interested in interning with us at OM Group is invited to review our website at www.omgroupinc.us www.omgroupinc.us and email your interest to a.anderson@omgroupinc.us. Those interested in working with OM Group on a full-time basis can search job opportuntiies at www.omgroupinc.us/careers.html.